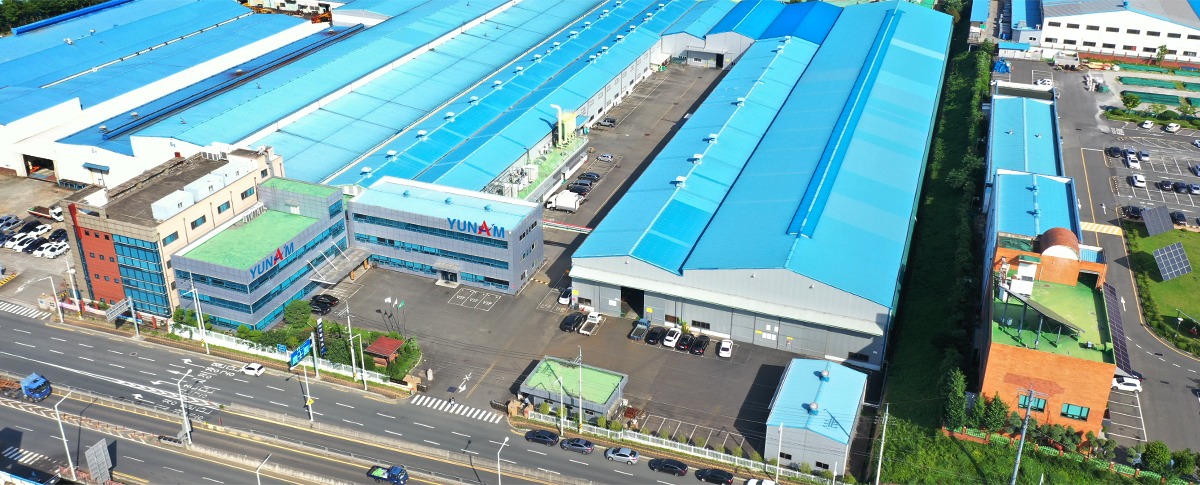 Based on the core competence accumulated for over 30 years since its establishment in 1990, as a leader in ultra-precision machining, the technology that creates aircraft engine and airframe parts, turbo equipment, machine tool parts and defense industry parts with the highest precision and quality is the driving force behind today's Yunamtech.
In addition, Yunamtech, advancing to a company that can be proud of the quality recognized by the world through not only technology development for customer value improvement but also cultivation of excellent talent through systematic education and training, is developing through ceaseless new technology development and constant change & efforts.
Yunamtech is reborn as a company with global competitiveness through creative technology and constant innovation. We promise to provide the best products with the highest quality that satisfies customers, and to contribute to the construction of a prosperous society as a small but valuable company.
Thank you.
JS Eom, CEO of Yunamtech Co.,Ltd.

Company Name
Yunamtech CO., Ltd. (Changwon Plant)
Laco Co., Ltd. (Sacheon Plant)
CEO
JS Eom
Date of Establishment
February 5, 1990
September 2008
Address
36, Yeondeok-ro, Seongsan-gu, Changwon-si, Gyeongsangnam-do, Republic of Korea
371, Haeansaneop-ro, Sanam-myeon, Sacheon-si, Gyeongsangnam-do, Republic of Korea
Contacts Information
Tel. +82-55-270-7600
Fax. +82-55-237-5578
Tel. +82-55-830-7700
Fax. +82-55-853-7715
Homepage
http://www.yunamtech.co.kr
http://www.leadingaero.com
Main Products
Aircraft engine / Airframe,
Defense and LED Lighting Business
Airframe, Aviation Assembly